Managing the School Tab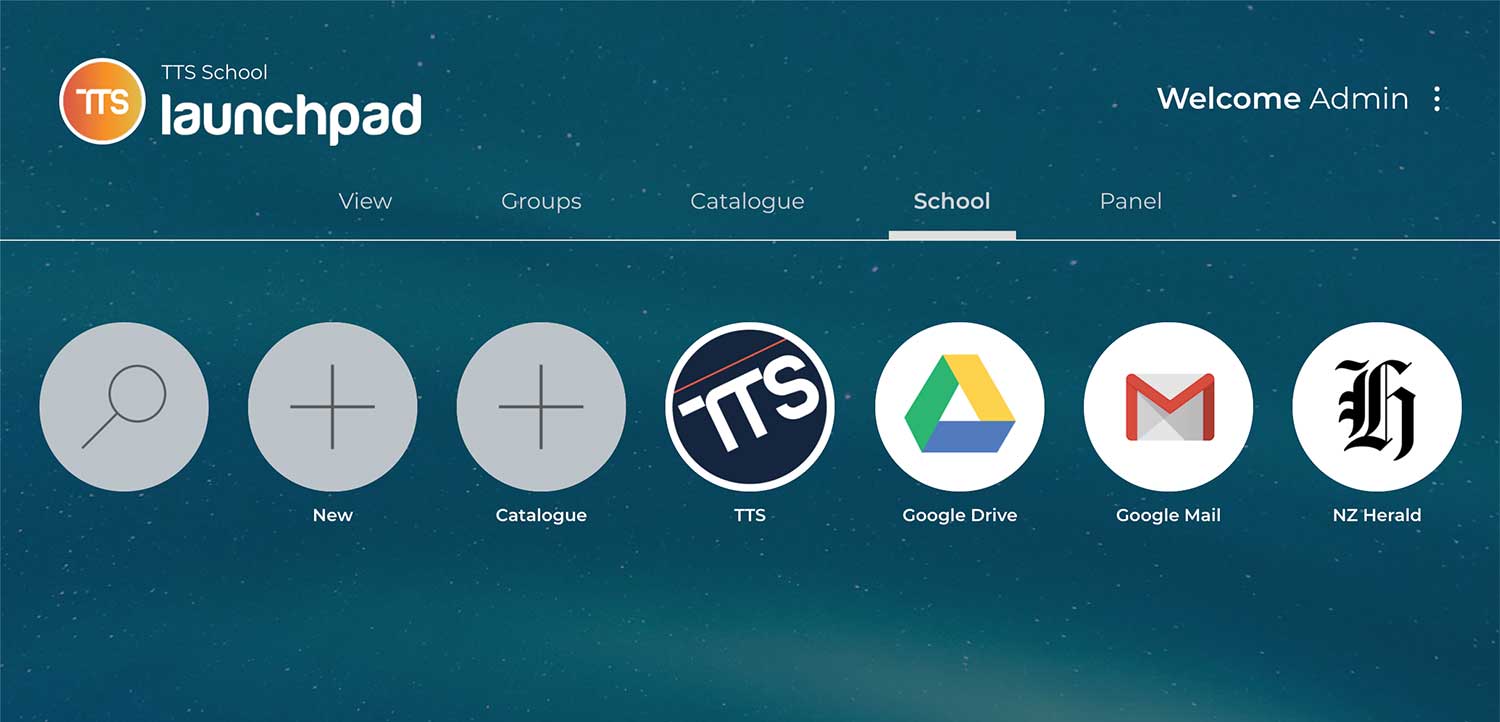 The School tab is only visible to Site Admin.
Apps added to this tab will be published to all Launchpad users within the school and will appear in all individual users View tabs.
Apps created under the School tab cannot be edited by the users through their View screens.
Utilising this function allows the Site Admin to publish schoolwide, key Apps to all users, instantly. (i.e. School Website, School Newsletter, Term Calendar, COVID-19 updates, etc.)
---
Still have questions? Our team can help. Get in touch.
Share: https://help.tts.co.nz/test/Blog49/Managing-the-School-Tab
Share Category "Tips for Administrators":
https://help.tts.co.nz/test/BlogCategory9/Tips-for-Administrators